Transformation, novelty, a break with tradition, a new method, idea, product, etc.
Improving a process or product with additional features to reduce expenditure, downtime, etc.
Industry standard redefined
An Ergonomically designed, economical, easy-to-use, handy sized cable lockout device for safer mechanical & electrical interventions
NEVER MISPLACE OR LOSE THE OPERATING TOOL!
KAB-O-LOK's Operating Tool can be locked into the base unit of the cable lockout device unlike the PRO-LOCK™ Operating Tool.
This feature allows the Operating Tool to be secured on site vis-à-vis storing it in a cabinet or tool bag.
During the re-energization process, simply remove the Operating Tool from the last device and use it for unlocking all the other cable lockout devices.
No Downtime on locating misplaced or lost Operating Tools.
It's right where YOU want it!
Over 150000+ units sold and counting
More companies are specifying KAB-O-LOK™ as their GO-TO cable lockout of choice for shutdowns and turnarounds.
Trust KAB-O-LOK™ to get the job done when time is of essence.
GET YOUR FREE Samples TODAY !
Proven in the
field to reduce
downtime.
REQUEST free samples today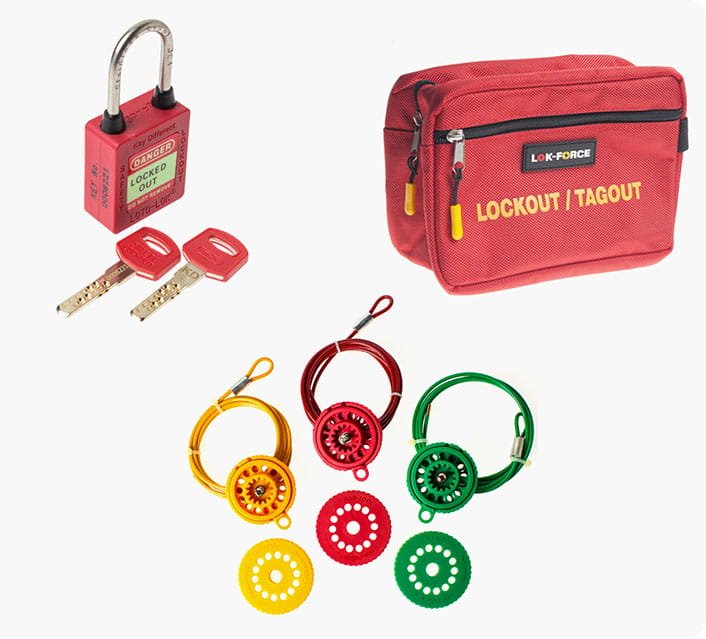 Sample Pack consists of 1 each Red, Green & Yellow KAB-O-LOK™ Cable lockout Base + Operating Tool +2 Mtr. Cable + 1 Nos. 3PTP Red Padlock Key Different Model: 3PTPRKDR40 all packed in our Red LOTO Pouch.
*Courier / shipping costs to be borne by customer. Free samples to end users ONLY!